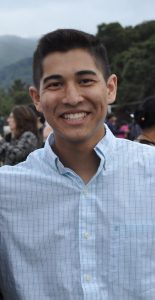 PGM Billing, a leading integrated physician and laboratory billing, practice management and revenue cycle management service provider, congratulates Cameron Casciano, the recipient of the second PGM Undergraduate Scholarship.
The PGM scholarship was open to undergraduate students pursuing a career in computer science with a demonstrated interest in the healthcare industry. Casciano, the 2017 recipient, is originally from Little Compton, R.I. He is now majoring in biomedical engineering at the College of Engineering and Computer Science at Syracuse University in Syracuse, N.Y.
Q&A with Cameron Casciano
Casciano spoke with PGM about the scholarship, his interest in computer science and healthcare, and future aspirations.
Q: How did you develop an interest in computer science?
Ceron Casciano: My interest in computer science developed in high school during the semester I took an engineering design course. This class introduced me to engineering design concepts while utilizing different technologies such as programming, 3D printing and, of course, computers. Not only did this spark my interest in pursuing a career involving computer science but it also showed me the possible applications I could be involved with in the future. These applications, such as designing advanced prosthetics, constructing buildings or building the next high-end car, are what drove me to enroll in a school with a notable engineering and computer science program. As I began taking more computer science-related courses, I realized that arguably the best part of being involved with computer science is the potential to help people and improve the world.
Q: What do you like about computer science?
CC: One of my favorite parts of computer science is the hands-on experience that comes with learning course material. The idea that I can develop working programs and print objects in 3D that I have personally designed is mind blowing. I also enjoy getting a "behind the scenes" look at how many of the everyday items I use work. For example, I now understand how BMI calculators work as well as other input-output functions.
The other major aspect of computer science I look forward to doing more of in the future is working in groups. Almost every project requires teamwork and working within a small group of people, which is interesting because of all the different ideas people come up with. It is amazing to see the different ways in which people think and how you can implement their thought process into your own individual work. Solving problems in a team not only improves the quality of the work being submitted, but it also improves my skills as an engineer.
Q: What have you done and hope to do in the field?
CC: So far, I have worked a lot with Autodesk Inventor, Excel and MATLAB. I have produced multiple different programs to solve algebraic problems as well as some calculus problems. The most notable of the programs I have written was a script function which calculated how much water a person should drink based on their weight, gender, physical activity and a few other factors. Additionally, I have designed 3D objects and printed them in the lab.
As a biomedical engineer, I have a few different directions I can go into after I graduate. However, my number one goal is to design advanced prosthetics. I want to work in a lab to give patients the perfect prosthetic fit. More specifically, I would like to work with our country's wounded warriors.
Q: How will receiving the scholarship help with achieving your academic and/or professional goals?
CC: Receiving the scholarship is not only an honor, but it is a major help towards achieving both my academic and professional goals. One of the prominent reasons the scholarship will be of immense help is that it will relieve a lot of my stress. As a second-year student, I have a considerably more difficult year. In addition, I must purchase more books, online homework passes and make payments on student loans. This extra boost will let me have an undivided focus on what I want to achieve here in school rather than be concerned financially.