Physician Practice Management Software
The first, complete practice management system that's free.
It's everything you need to run your business, minus the bill.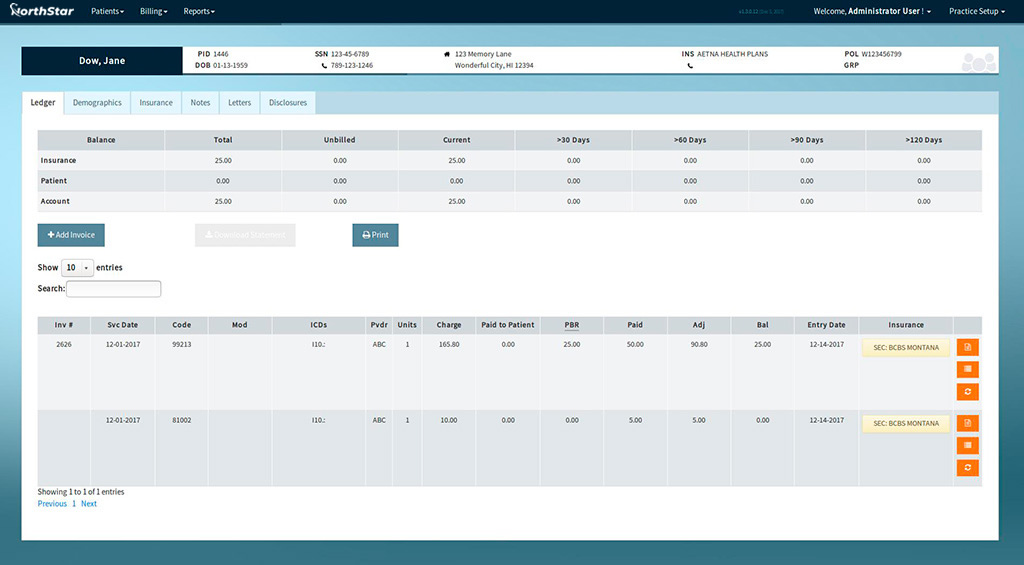 Overview
PGM has developed a full practice management solution like no other. Our cloud-based system packs in the critical functions and features that today's practices require to effectively manage patients, streamline the billing process and increase productivity. And it's all for free. Not only will you get paid faster, but you keep more of your hard-earned money.
Dashboard
Drive your business from our intuitive, customizable dashboard. Get a high-level snapshot of the data you value most upon system startup. Choose from accounts receivable, billed charges and collections, denials, productivity, top CPT codes by volume, patient notes and much more. Add, remove and edit components with just a few clicks. It's all the critical information you want right away, displayed and easily assessable in one place.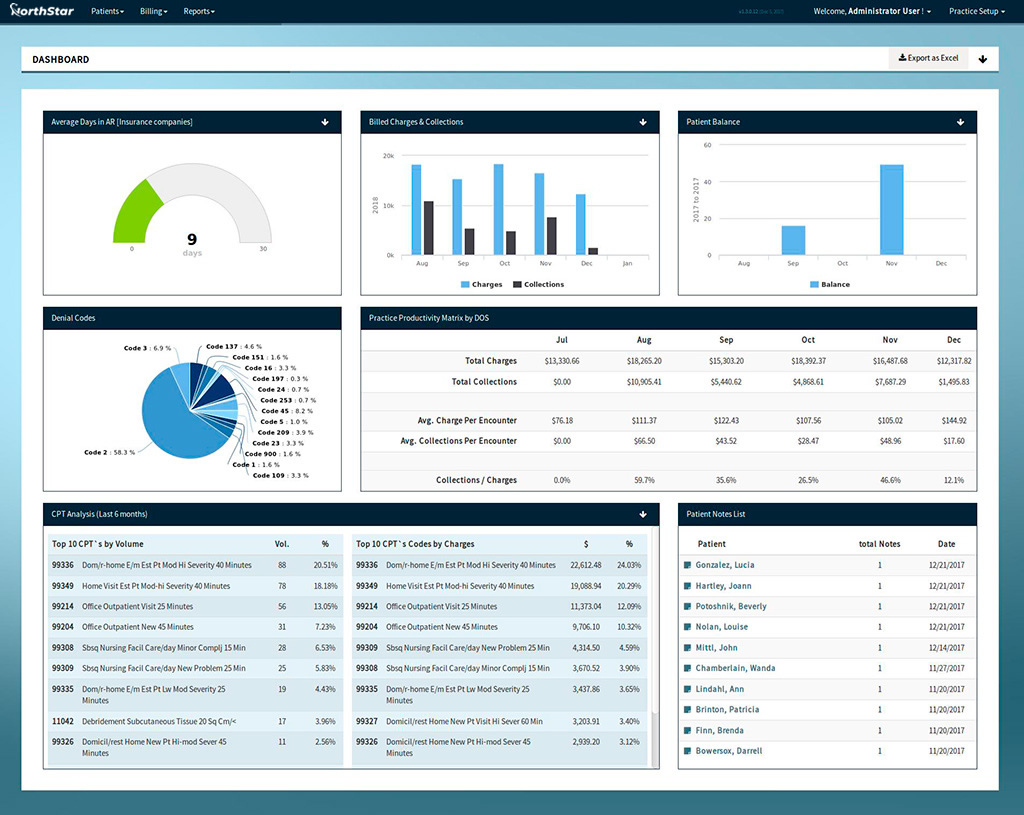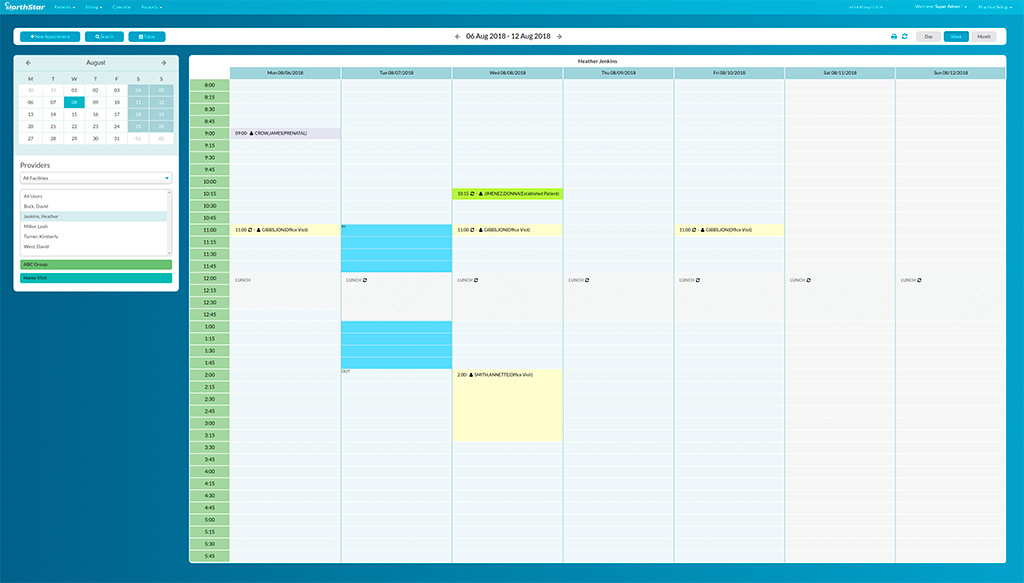 Scheduler
Take control of your schedule. Easily manage patient office flow with multi-provider, multi-location and multi-resource scheduling capabilities. Customize user views and schedule all procedure rooms, nurses, doctors, equipment or any combination of resources. Appointment search to quickly match patient appointment requests with the provider's calendar. Additionally, the scheduling interface allows you to schedule multiple resources for the same appointment time, as well as other customizable tools to help you simplify the process and reduce staff time required to schedule each appointment.
It's everything you need to run your business,
minus the bill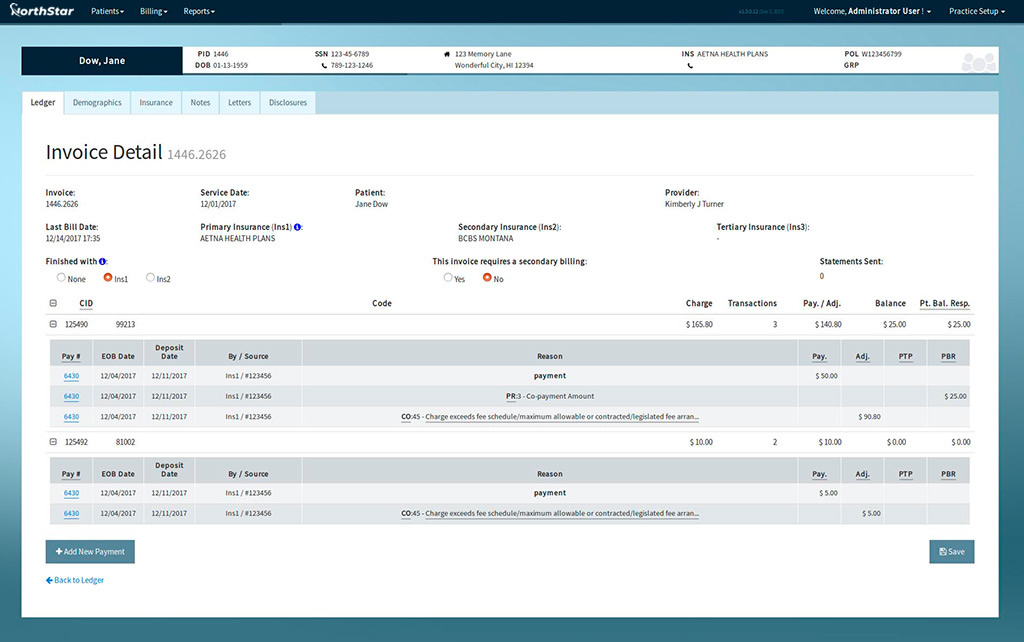 Financial Workflow
Charge Capture & Entry
Claim Submission
Remittance
Denial and A/R Management
Charge Capture & Entry
Enter and capture charges, set up common codes and improve claim accuracy — all with ease. The system comes ICD-10 ready, reducing the potential for denials. And it accepts data from all EMRs, eliminating the interoperability barrier that hinders effective information flow, adaptation and compliance.
Claim Submission
Clean claims go out faster,so you get paid quicker. Our scrubbing tool checks claims for accuracy and completeness, reducing the need for second and third attempts at submission. Staff spend less time reworking claims, more time collecting.
Remittance
Never lose track of the status of payments and instantly identify issues that delay payments. Our system's remittance management functionality shines a light on those claims needing additional attention. It also shows where staff may require more training and education.
Denial and A/R Management
Keep money from slipping through the cracks by maintaining a close eye on the status of denials and days in A/R. Organize denials and no-response follow-up claims by payer, denial reason, age of claim and more. Know which accounts to prioritize so staff time and money captured is maximized.
Reporting
Understand your business inside and out with our reporting and analytics functionality. Customizable and easy-to-assess metrics and graphs deliver the deep dive into your financial performance needed to keep your organization thriving. Capture and deliver key data and metrics for benchmarking and regulatory reporting. There are hundreds of standard reports to choose from or you can customize reports to meet specific needs and objectives. Drill down into your data quickly and deeply, achieving clearer visibility into operations and claims status — all updated in real time.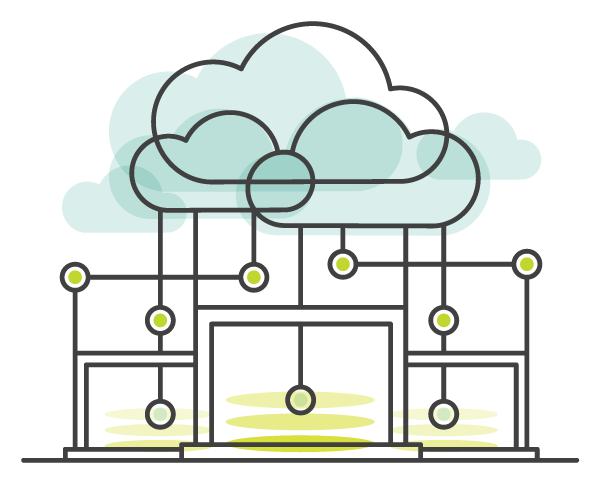 EMR Integration
Our system is designed to work with any EMR. You read that right: any EMR. As a fully integrated software system that includes HL7 capabilities, information passes seamlessly between our solution and your EMR. If an issue arises with communications between systems, our service technicians will create an effective bridge that keeps data flowing.
Rules Engine
Payer rules and regulations change on daily basis (or close to it). The PGM team continuously monitors communications from payers, updating our claims rules engine following the announcement of changes or additions. This powerful scrubbing tool reduces the likelihood of denials occurring and often eliminates the potential for repeat denials.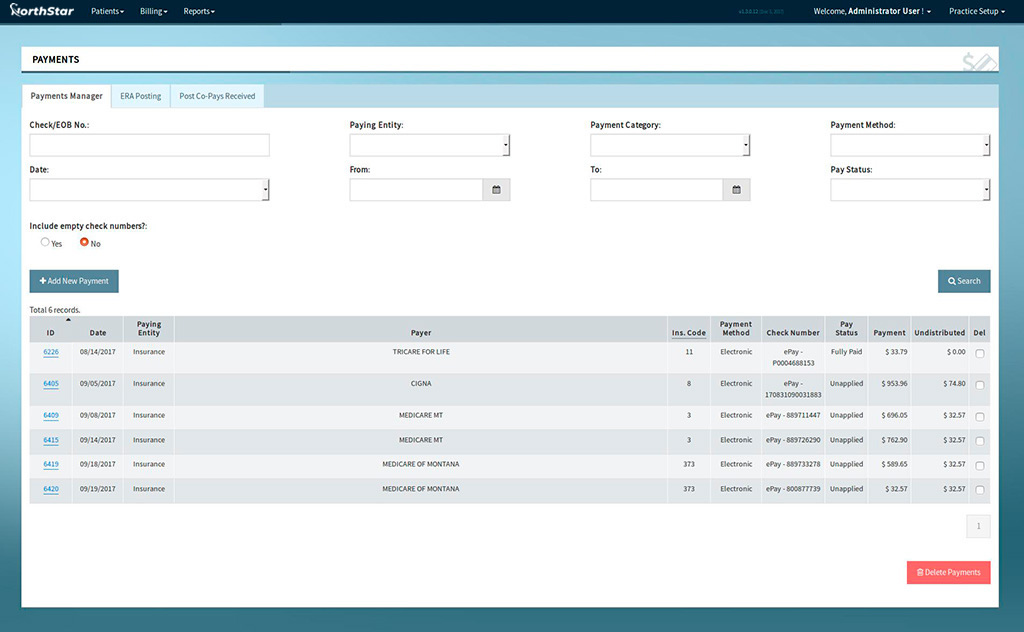 Pricing
24/7 anywhere Cloud access
Software Updates
System Access - 3 Users per Provider
Practice Dashboard
Patient Scheduling
Charge Capture and Management
Practice Analytics & Reporting
Paper Claims
Paper Patient Statements
Patient Collection Letters
Claim Scrubbing
Online Tutorial Library
Technical Support
Electronic Claims and Electronic EOBS (ERAs)
Patient Eligibility
24/7 anywhere Cloud access
Software Updates
System Access - 3 Users per Provider
Practice Dashboard
Patient Scheduling
Charge Capture and Management
Practice Analytics & Reporting
Paper Claims
Paper Patient Statements
Patient Collection Letters
Claim Scrubbing
Online Tutorial Library
Technical Support
Electronic Claims and Electronic EOBS (ERAs)
Patient Eligibility
Pro Plus
501 – 1500 Claims*
24/7 anywhere Cloud access
Software Updates
System Access - 3 Users per Provider
Practice Dashboard
Patient Scheduling
Charge Capture and Management
Practice Analytics & Reporting
Paper Claims
Paper Patient Statements
Patient Collection Letters
Claim Scrubbing
Online Tutorial Library
Technical Support
Electronic Claims and Electronic EOBS (ERAs)
Patient Eligibility
* Overages on claim volume will be billed at $.40 per claim
Additional Services Offered
Manage EDI Enrollment Process between Client and Northstar's preferred clearinghouse
Batch Statement Printing and Mailing – $.78 per statement

Through Northstar's preferred clearinghouse

Patient Payment Portal

Through Northstar's preferred clearinghouse

Patient Payment Portal

Through Northstar's preferred clearinghouse
Requests for Report Customization in billing system
Data Field Customization in billing software
Software Training
HL7 EMR Integration
See our solutions in action