With PGM, healthcare providers can customize the right billing solution for their business. Powered by our advanced, cloud-based technology, our medical billing software, or full managed billing services, maximize efficiency, improve cash flow, and increase financial performance.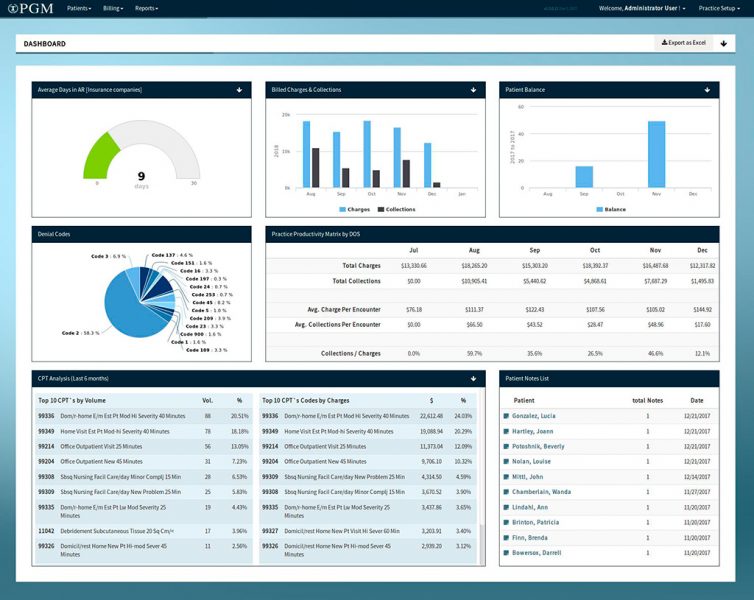 WITH PGM YOU CAN CUSTOMIZE THE RIGHT SOLUTION FOR BUSINESS:
Full service revenue cycle management, that shifts the burden of billing, improves collections and gives you greater business efficiency.
True cloud billing software that is trusted by healthcare providers nationwide to support their billing processes.
Enhanced rules engine that ensures clean claim submissions, the first time, leading to fewer rejections, and reduced denials.
Robust reporting and analytics giving you instant access to your financial information.
Interfacing and interoperability with third party systems and applications, eliminating data entry and streamlining data integration and workflow.