PGM is excited to announce the rollout of our enhanced e-delivery solution for patient billing through our partnership with Data Media Associates (DMA) and WorldPay Merchant Service Vendor. This platform includes a pay online portal for your patient's convenience. All you have to do is be sure to collect your patients cell phone number and/or email address at patient check-in. By starting your patient statement delivery process with text and email, you will maximize patient engagement, accelerate response rates, and drive faster patient payments. This dynamic hybrid delivery channel utilizes a calculated rotation of eMail, Text and paper statements to your patients. eDelivery ensures the highest level of secure cross-channel patient interactions and drives increased payments at a faster rate with lower costs.
By providing a simplified format and automated eDelivery and reminder notification process (See Image B), we are able to reduce the adjudication timeline to payment. See Image A – Timelines A, B, and C below. There is no additional PGM fee for this service. It is covered under the statement fee provision in your PGM contract.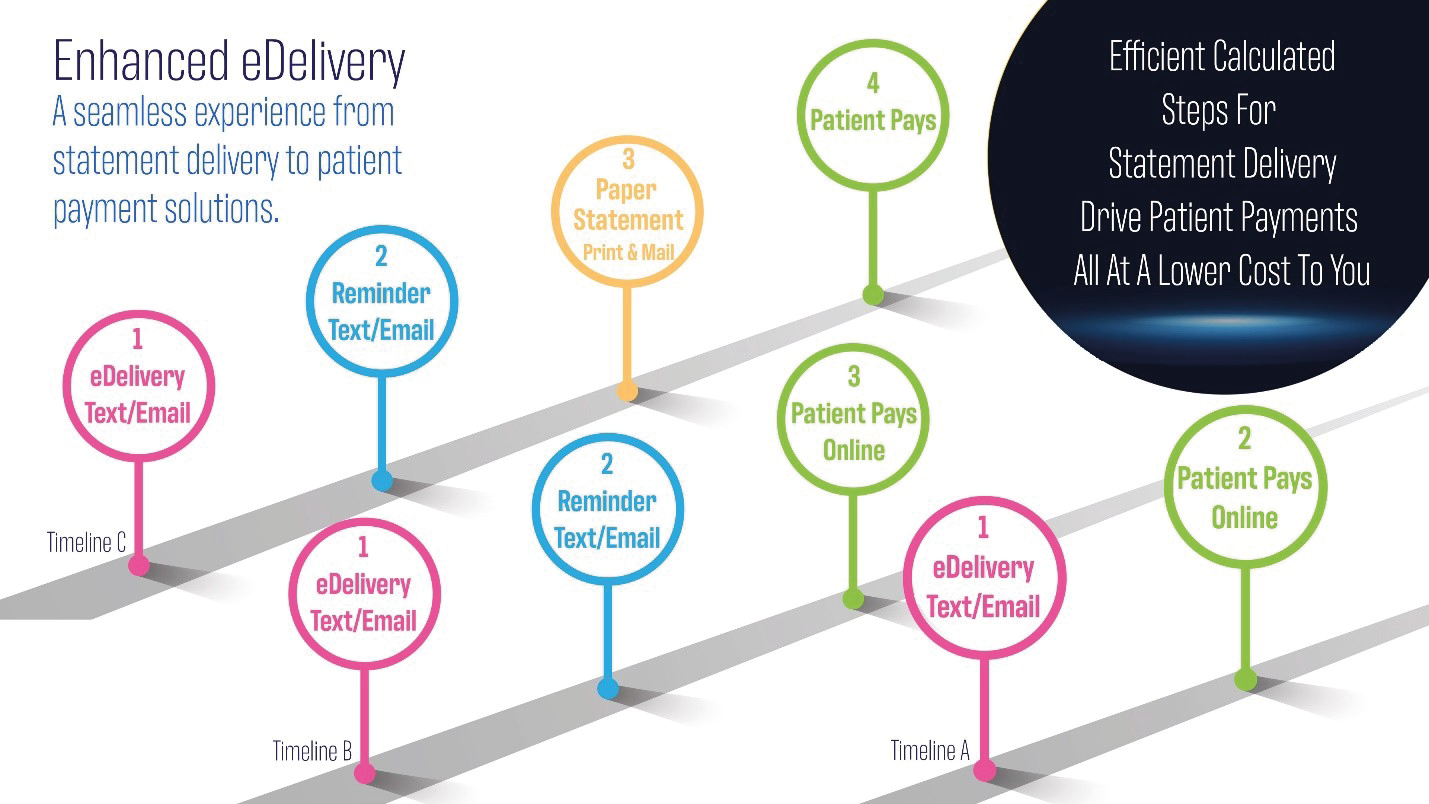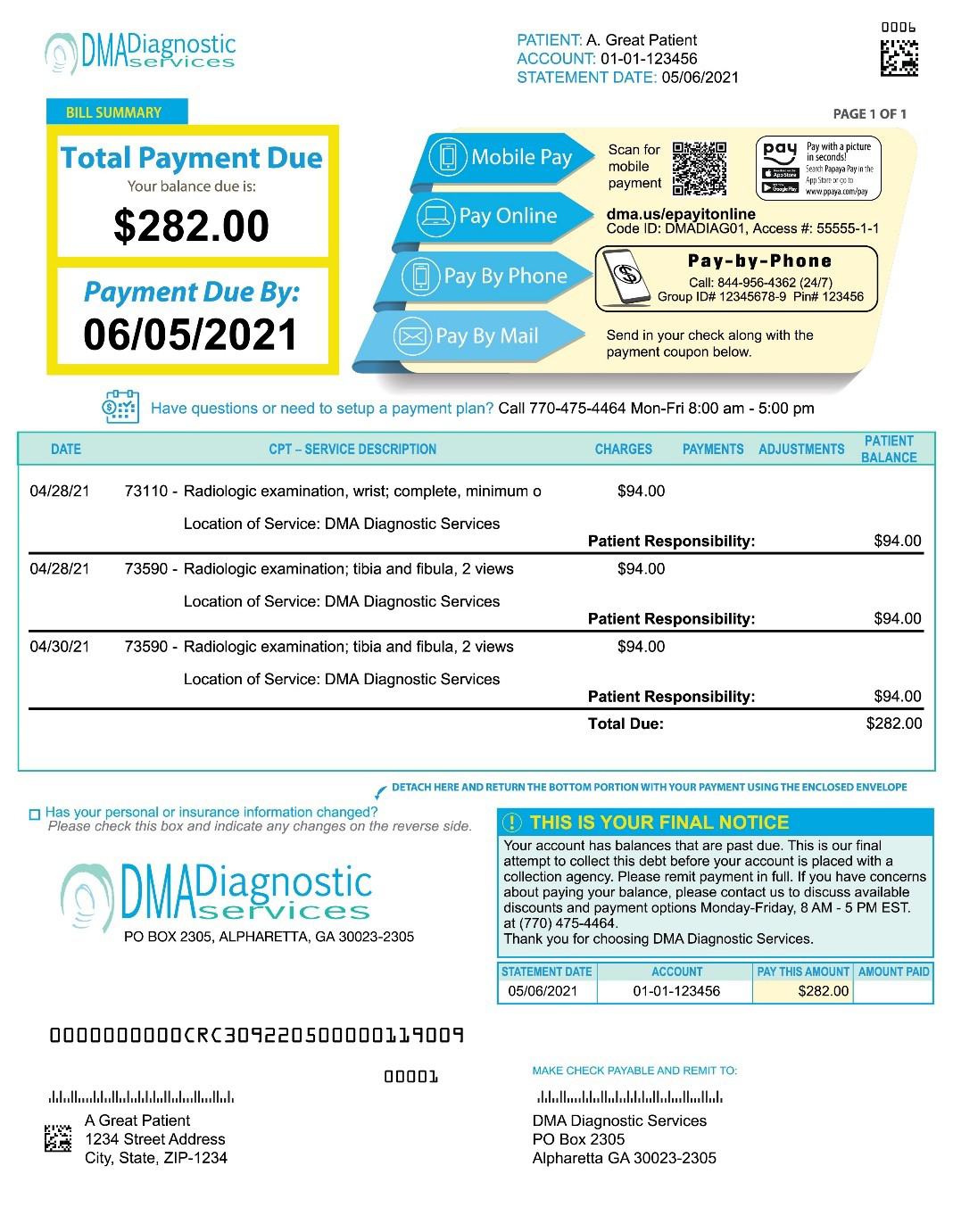 Through our partnership with our preferred vendors, DMA and WorldPay merchant services, we are able to improve collections by offering multiple pay options.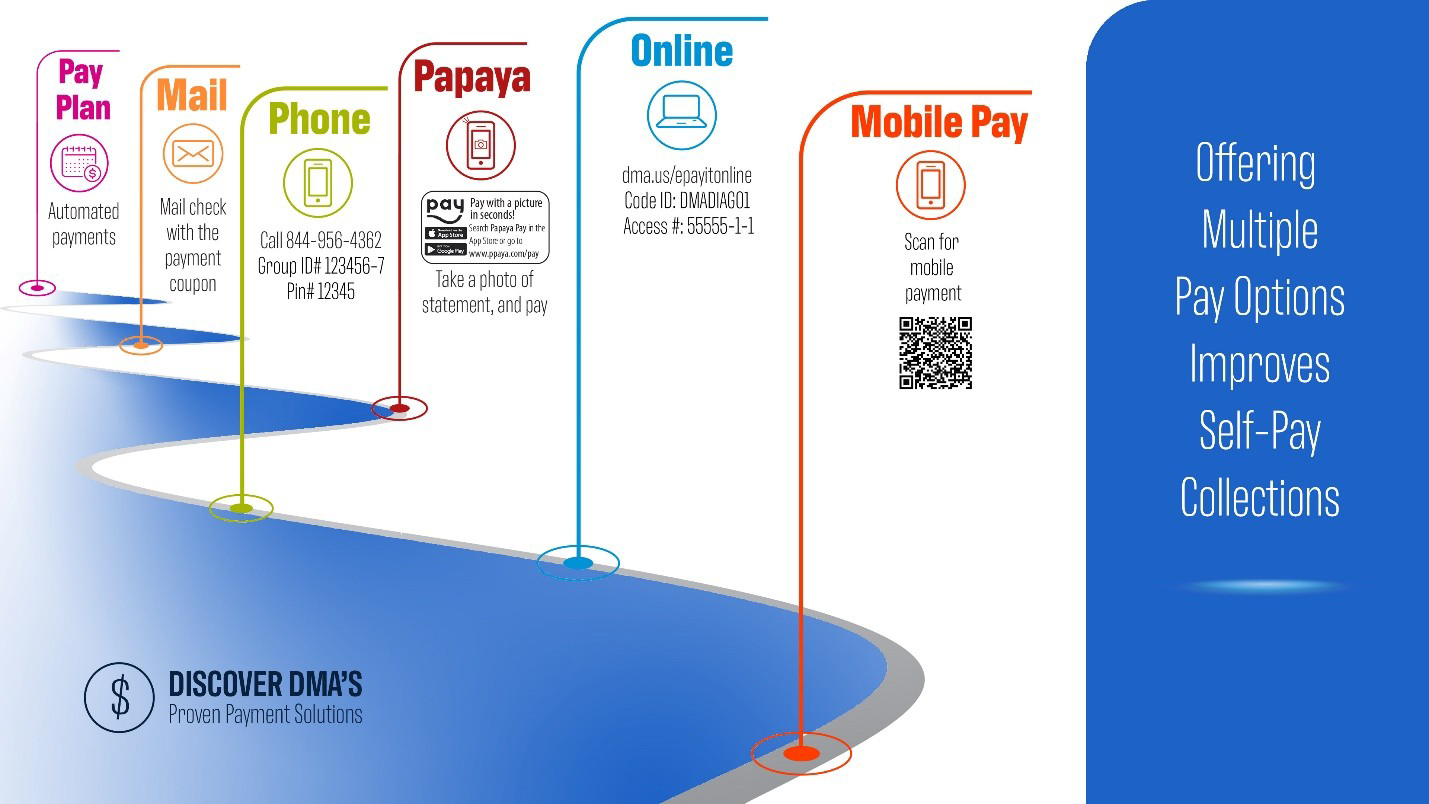 To enhance your patient experience and increase your collections, please contact your PGM team to get started.
*Any fees associated with Email, Text, and hardcopy statements, are included under your contract with PGM. As customary, all merchant service fees will be billed directly to the provider by WorldPay.
For example, statement amount plus $.45% & $.15, $8.00 monthly maintenance fee, $7.00 monthly PCI fee and $2.50 Mastercard location fee if applicable. If you currently work with another merchant vendor and their rates are cheaper, Worldpay will match your rate with proof of statement. All standard interchange rates apply.